Month by Month Recap of 2019
Updated: Jan 2
2019 was one of the most interesting years for the UFC. We witnessed 7 title changes from the likes of Henry Cejudo (at 135), Alexander Volkanovski, Jessica Andrade, Weili Zhang, Kamaru Usman, Israel Adesanya, and Stipe Miocic. We got to see the introduction of the new BMF belt and saw the fastest KO in UFC history. It was one that fans will never forget so let us take a look at how it all unfolded!
January: The UFC officially makes its transition to ESPN by showing Henry Cejudo vs T.J. Dillashaw on the first ESPN Fight Night. T.J. lost that fight in 32 seconds and followed it up with a tainted drug test landing him a 2-year suspension.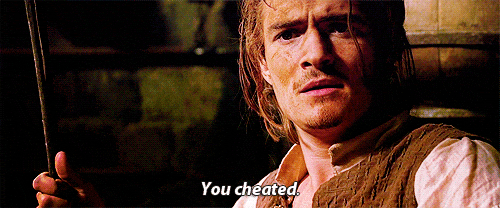 February: Israel Adesanya and Anderson Silva's fight looked straight out of a movie using great movement and striking to entertain fans around the world for all 15 minutes. Israel was able to pull out the win and started to create some buzz around his name.
March: This was one of the craziest months in MMA history with insane fights, upsets, and finishes. Starting with Ben Askren's first fight in the UFC and ending with Justin Gaethje's KO over Edson Barbosa there was no lack of action. This month had Jorge Masvidal insane knockout over Darren Till, Anthony Pettis's buzzer-beater superman punch to sleep Wonderboy, and the war that was Pedro Munhoz vs Cody Garbrandt.
April: UFC 236 held two instant classics that were in the running for fight of the year. Israel continuing his run to the belt had to settle with an interim title fight vs Kelvin Gastelum due to a previous surgery on the champ Robert Whittaker. It was a back and forth battle leading up to the final minutes where Israel almost put him away. Adesanya left victorious and interim champ. With Max running through the top contenders in the 145-pound weight division he set his eyes on Light Weight. He faced off with a previous opponent in Dustin Poirier. The fight was a slugfest leaving the fans on the edge of their seat. Once again Dustin was victorious and granted himself the next shot at the undefeated Khabib Nurmagomedov.
May: The woman's Strawweight division was dropped on its head when Jessica Andrade slammed Rose Namajunas into the mat putting her lights out. This crowned Jessica to be only the fourth strawweight champ since the beginning of the weight class.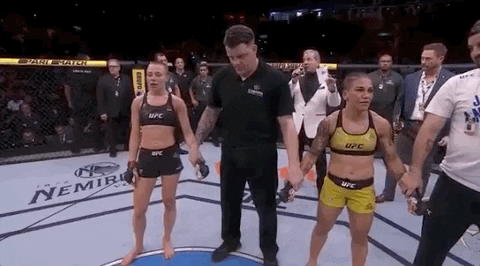 June: For only the fourth time in UFC history someone was able to be crowned champion of two different weight classes. That person was Mr.Cringe himself Henry Cejudo. After T.J. was forced to relinquish the belt, Henry was set to fight Marlon Moraes at UFC 238. Once they cleaned up the crime scene that Valentina Shevchenko left after her vicious head kick on Jessica Eye the Main Event began. Henry was able to finish Marlon off late in the third and officially changed his name to Triple C.
July: ... There are very few words that can describe the feelings, emotions, and reactions felt from UFC 239. In just 5 seconds the hype behind Ben Askren came to a complete standstill as he laid on the mat stiff as a board. Jorge Masvidal's flying knee won knockout of the year and left MMA fans around the world speechless. Amanda Nunez was also able to cement herself into the record books by beating Holly Holm, making her the only woman to beat every champion in the woman's 135 and 145 divisions.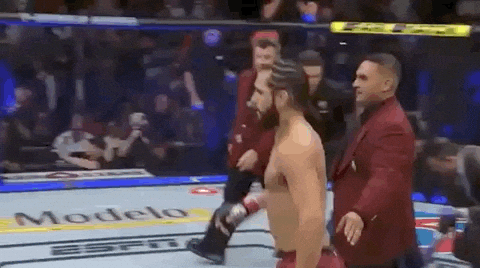 August: With Stipe sitting out till he got a rematch his return was highly anticipated. The fight delivered and it was an up and down battle. DC seemed to be winning and in the fourth round, the tides started to change. Stipe was working shots to the body that DC was not ready for. It opened up DC's defense and Stipe was able to put him away and regain the heavyweight strap. There was also a new Strawweight champ crowned when out of nowhere Weili Zhang showed up and was able to make quick work of Jessica ending her title reign only a few months after winning it.
September: Khabib made his return to the octagon after almost a year due to his suspension after the Conor fight. He was facing off against the interim champ Dustin Poirier in a newly built arena in Abu Dhabi. Dustin seemed to be outmatched for most of the fight but was able to lock in a pretty deep guillotine in the third. Khabib squeezed his way out and finished it shortly after. Khabib continued to 28-0 looking almost unbeatable.
October: Israel finally got his paws on Robert and did exactly what he was claiming all along. Adesanya was able to completely outclass Robert and put him away in the second round. Whittaker was able to keep his head high and will likely be back soon.
November: UFC 244 will go down in history as the first and only fight for the BMF belt (According to Dana White) Nate Diaz manifested this fight after beating Anthony Pettis and it turned into one of the biggest fights ever. Jorge showed up and took care of business though and after three rounds lead to a doctor stoppage and Dwayne THE ROCK Johnson putting the belt around Masvidal's waist.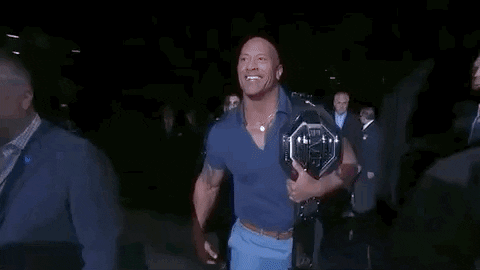 December: Once again the UFC produced an amazing card giving us three title fights to end the year. Alexander Volkanovski was able to defeat Max Holloway and become the fourth titleholder in featherweight history. The main event was the complete opposite of what one would expect. Usman and Colby who are predominantly wrestlers stayed on the feet and threw for 5 rounds straight. Usman was able to break his jaw and him in the cage getting the finish with just 50 seconds left.
This year was one to remember but I have a feeling its not going to get and calmer. This sport seems to get crazier and crazier so we shall see where 2020 takes us! If you want to see a sneak peak into what 2020 is stacking up to be click the link!